Discover more from The Journal 425
411 for the 425 | Reader-supported local journalism with perspective, edge & authenticity. | Your home for Lake Stevens Vikings football. | Privacy: J425 will never share or sell your data.
Over 2,000 subscribers
[UNLOCKED] Meet the New Candidates for Lake Stevens City Council: Kymm Shipman and Gloria Ngezaho
Filing Week coverage continues with an introduction to the two well-qualified candidates shooting for Council Position #4. We've also got a brief update on other filings.
Editor's Note: We're offering a 25% discount for new J425 subscribers. While most of our reporting is free, J425 subscribers get full immediate access to our campaign, crime and development stories - the stories that take the most time and resources to report. If you support our community-based journalism, consider subscribing.
---
LAKE STEVENS - Yesterday, we updated you on the first local government candidates to toss their hats in the ring during "Filing Week" -the period in which candidates may declare for November election.
We told you yesterday that Mayor Brett Gailey had re-upped, as had two of three Lake Stevens School District (LSSD) Board of Director incumbents (David Iseminger and Paul Lund).
Today, we can add current councilmembers Ryan Donoghue and Anji Jorstad to the list - both have filed. 
Yesterday we also mentioned two new candidates for Position #4 at the Lake Stevens City Council. (New to J425, at least 😆.) When we published yesterday, we hadn't spoken to the candidates for Position #4 yet. Now we have.
Yesterday, J425 heard from both Gloria Ngezaho and Kymm Shipman - the two declared candidates for Lake Stevens City Council #4.
In the interest of fairness, we'll introduce you to both here, working from what they sent us yesterday.
The two candidates for Position 4 are Kymm Shipman and Gloria Ngezaho.
We heard back from Ngezaho first (by a few minutes 😅) so we'll start with him — and we'll run an extra photo or two from Shipman to balance it out. Hope y'all are ok with that.
(Paywall for non-subscribers will drop in 24 hours.
Subscribe now
for less than $7/month).
---
Gloria Ngezaho: Viking Father Serves Because He Cares
Gloria Ngezaho describes himself as "a proud husband to my beautiful wife, Sandra, a proud father to our four amazing kids, including two Vikings -  football and basketball players."
Ngezaho states that he holds a B.A. and M.A. from Portland State and a Doctorate of Education from Concordia University,  as well as a postdoctoral certificate from Harvard University.
As far as direct experience in government, Ngezaho points to experience running for the House of Representatives in Oregon; and two terms of experience as a former school district board member (also in Oregon). 
"I serve, because I care – because I believe I have something different to offer. I serve because I care about my community and our youth who will inherit tomorrow."
- Dr. Gloria Ngezaho
Ngezaho points to a record of service that includes service on various boards, commissions and councils in every community he has lived in. 
"I am currently the co-chair of the Snohomish County Human Rights Commission (appointed by Executive Dave Somers), I was just re-appointed by representative Sam Low to the County's Regional Law and Justice Council, and I also serve as Chair of the Board of Directors for the Community Foundation of Snohomish County."
Ngezaho describes public service as integral to his life. 
"I serve, because I care – because I believe I have something different to offer. I serve because I care about my community and our youth who will inherit tomorrow," Ngezaho stated, adding that he feels Lake Stevens now faces challenges similar to cities he's lived in previously.
"Having served on committees in those cities to help bring about workable and sustainable solutions, I know my experience and ideas will help our city overcome challenges around transparency, accountability, and infrastructure, Ngezaho concluded.
---
Kymm Shipman's Lake Stevens Roots Run Deep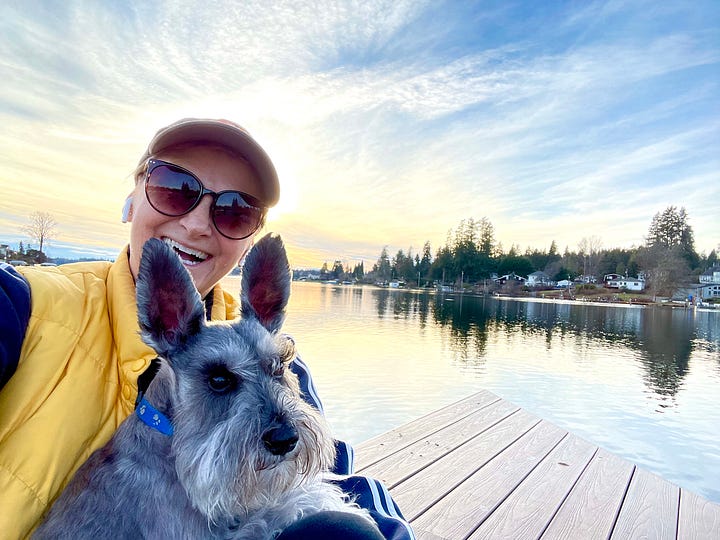 Kymm Shipman is a 24-year Lake Stevens resident with 14 years of experience as a Lake Stevens business owner (Shipman owns and operates Kids Way). 
Shipman describes herself as an involved citizen.
"I'm deeply rooted in Lake Stevens and an advocate for our city to remain family-friendly; with a focus on sidewalks, parks, a new library, new food bank, and a solution for our crowded Senior Center.
"Over the years I have taken to the podium to speak to the Lake Stevens Planning Commission and Lake Stevens City Council. Recently, I served on a Lake Stevens citizen's sub-committee for City Council." 
"I've raised my family here. Lake Stevens is my past, present, and future." 
- Kymm Shipman
Shippman counts herself as a vocal supporter of the police department and city support staff, stating she recognizes the importance of training and properly equipping civil servants. 
"As we continue to grow, I'm a voice for balanced business growth. I support the benefit and advantages of big box stores. However, we need to ensure that continued growth is balanced with traffic and small businesses support. I've raised my family here. Lake Stevens is my past, present, and future. 
"I'm running to continue supporting the Lake Stevens Community with my voice, and also my vote, at Lake Stevens City Council meetings," Shypmann stated. 
---
Prospective candidates have until close of business on Friday May 19 to file. A complete list of offices up for election can be found here. For filing details and associated info, click here. Filing closes at 4 pm Friday, May 19.
---
Previously:
https://www.thejournal425.com/p/mark-hein-letter
https://www.thejournal425.com/p/lake-stevens-among-safest-cities
https://www.thejournal425.com/p/lake-stevens-beleaguered-public-works