Discover more from The Journal 425
411 for the 425 | Reader-supported local journalism with perspective, edge & authenticity. | Your home for Lake Stevens Vikings football. | Privacy: J425 will never share or sell your data.
Over 2,000 subscribers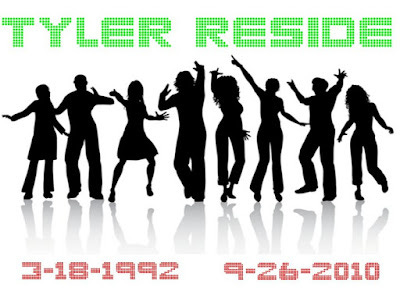 What: Tyler Reside Memorial and Viewing

When: Public Viewing - 10am - 2pm Saturday Schaefer Shipman Funeral Home, 804 State St, Marysville
        
          Memorial celebration - 4:00pm - 6:00pm LSHS Performing Arts Center

Why: To remember and celebrate the life of Tyler Reside.

Who: All of those who care about Tyler, his friends, and/or his family. The memorial is a community event.

Also: Instead of flowers, donations are requested to fund the Tyler Reside Memorial Fund. In Tyler's honor, the fund will provide need-based scholarships to athletes who can't afford the means to pay, and will also send athletes to camps. The fund is administered by the non-profit Purple and Gold Club. Checks are payable to Purple and Gold Reside Fund.

Further: Heidi Isaksen (and others) are hosting a table at the Viking home game tomorrow, collecting funds for the memorial fund and also to help with the costs of the memorial and services. Please stop by and say hi even if you can't afford to donate.