Discover more from The Journal 425
411 for the 425 | Reader-supported local journalism with perspective, edge & authenticity. | Your home for Lake Stevens Vikings football. | Privacy: J425 will never share or sell your data.
Over 2,000 subscribers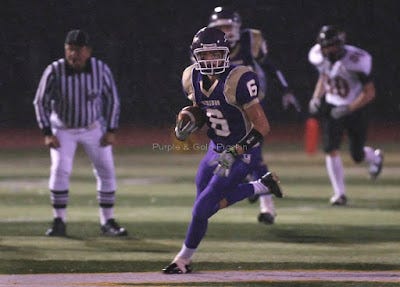 The Vikings opened with senior Chameron Lackey at quarterback, and Lackey found senior WR Arvid Isaksen on the second offensive play of the game for a 37 yard gain. Alas, the Vikes would only complete three more passes the rest of the game.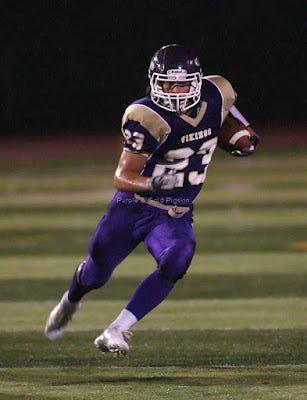 With weather conditions worsening by the minute, Coach Tom Tri turned to his factor back Brennan Frost - and Wesco North's second leading rusher responded with over 200 yards and three touchdowns...in the first half! Later in the game - in what would become a disturbing trend - Frost partially tore his ACL.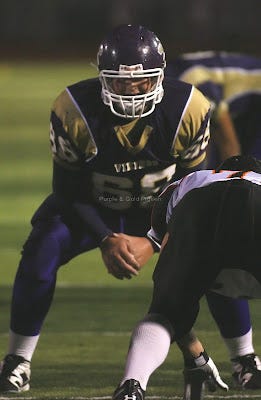 As injuries continue to decimate the Viking ranks, new faces are getting their chance to shine. Massive junior Gunnar Ecklund got the start at the vital left tackle position in place of injured senior Garek Stuart, who tore his ACL and MCL earlier in the week.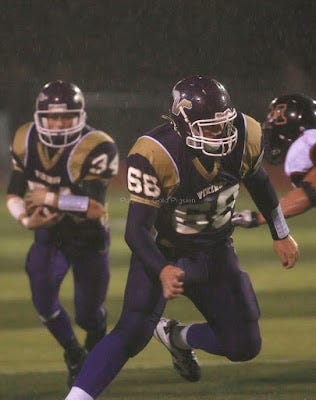 Ecklund gave Vikings fans and coaches a preview of what should be a dominant senior season, opening holes for Frost and sophomore back Shae Giddens (34).





Disaster struck at halftime - and the Viking fans were forced to flee, chased by a giant rabid chicken. Stranger still, The Chicken was wearing pants.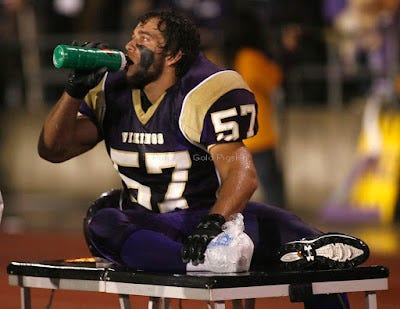 Perhaps The Chicken was bad luck. After halftime, the injuries continued to pile up on the Viking sidelines. Senior defensive tackle Justin Grow fractured his foot and will be out several weeks.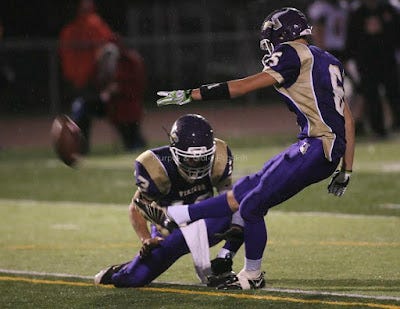 This may be the last kick in Arvid Isaksen's Viking career - the Vikes' co-leading scorer suffered a fractured left foot and is out for an undetermined period of time. Senior captain Chameron Lackey also suffered a torn ACL and MCL and is lost for the season.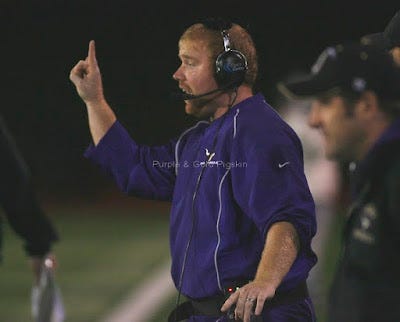 "You betcha!" yelled defensive coordinator Joe Cronin. With the casualties mounting and the offense sputtering in the second half, Cronin exhorted his charges to come up with the big stop, or perhaps a turnover.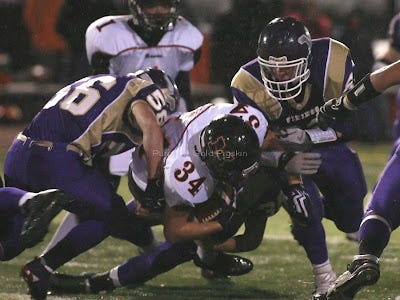 The defense responded, physically punishing an overmatched Monroe squad.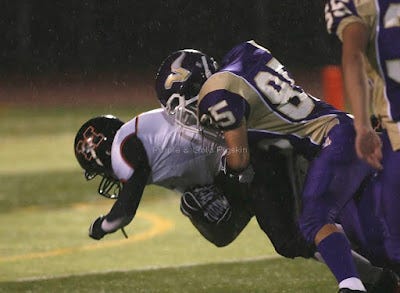 Sophomore safety Christian Gasca filled in for Lackey and laid the wood from the secondary.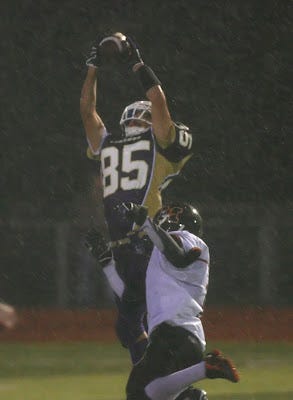 Gasca (85) and senior Jaime Laurine (not pictured) came up with big second half interceptions thwarting Bearcat drives.

All pictures courtesy of Rob Carlson / Sportsmedianorthwest.com