Discover more from The Journal 425
411 for the 425 | Reader-supported local journalism with perspective, edge & authenticity. | Your home for Lake Stevens Vikings football. | Privacy: J425 will never share or sell your data.
Over 2,000 subscribers
So, since we already told the game story, we're not going to try and do that again here. Just enjoy some of Rob Carlson's excellent photography. Leave a comment if you are interested in ordering prints. With that said, let's start with the defense versus Glacier Peak last Friday:


Senior OLB Chase Crowley was in on 12 tackles Friday, but here he pressure Glacier Peak QB Zach Richter into one of his many incompletions.



Senior DE Jesse Porter was solid on the line, recording his second sack of the season.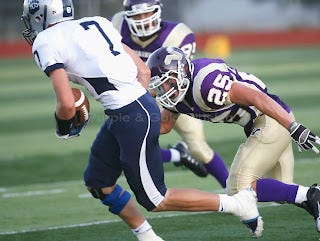 Senior CB Tyler Reside was a busy man. Here, he tackles Glacier Peak WR Tanner Southard, before dragging him to the ground by his facemask and incurring a penalty.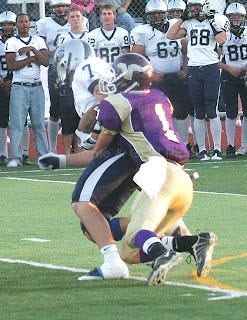 Junior CB Brandon Preslar was on the field for much of the game as the Vikes employed a three corner look. Here, he drags down Southard after a reception.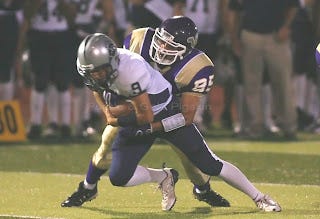 Sophomore safety Christian Gasca got the start Friday and responded with four tackles and a sack.

Offense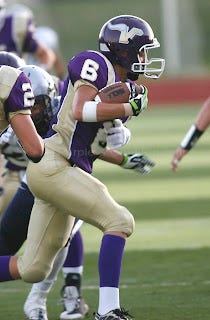 WR Arvid Isaksen had another solid performance, catching four balls for 50 yards.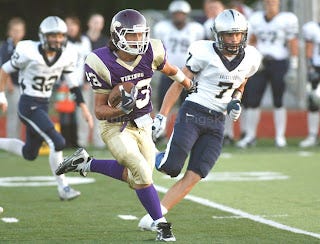 RB Brennan Frost continues to be a revalation on offense. Frost rushed just nine times, but rolled up 51 yards and a 14-yard TD.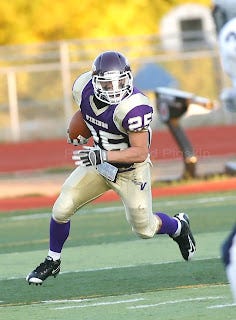 WR Tyler Reside carried the ball on a fly sweep on the Vikes' first offensive play. He gained four yards. Reside also added one catch for 20 yards.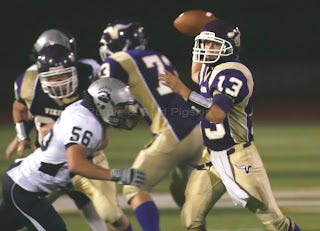 Junior QB Bryson Daggett struggled in the face of a determined Glacier Peak pass rush and was crippled by his teammates' drops and mental errors. Daggett finished 11/31 passing for 111 yards.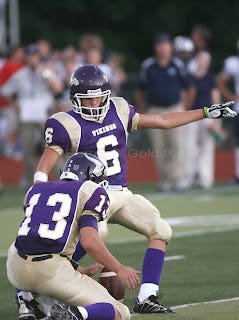 Arvid Isaksen banged through a 25-yard field goal, but was blocked after a high snap from 37 yards.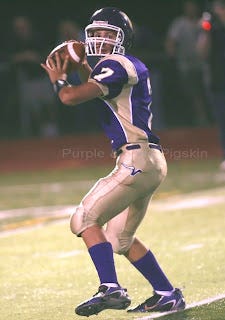 Sophomore Jake Nelson saw his first varsity action at the end of the fouth quarter, completing one of four passes for four yards. All photos courtesy of Rob Carlson/Sportsmedianorthwest.com.