Discover more from The Journal 425
411 for the 425 | Reader-supported local journalism with perspective, edge & authenticity. | Your home for Lake Stevens Vikings football. | Privacy: J425 will never share or sell your data.
Over 2,000 subscribers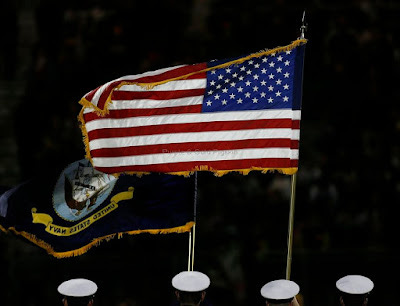 As kickoff approached at Oak Harbor, gale force winds buffeted the open-ended Wildcat Memorial Stadium.




The honor guard from Naval Air StationWhidbey were nearly unable to hold the flags aloft in the face of 50 mph+ winds. Needless to say, passing was nearly impossible in warmups and through much of the game.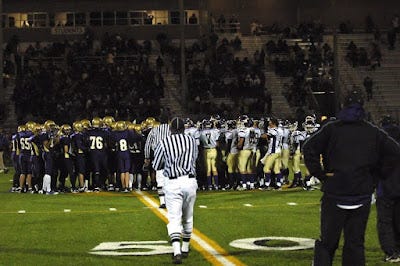 In what is becoming a tradition, the Vikes again nearly went at it with the opponent prior to kickoff.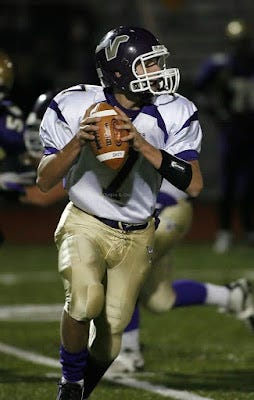 In a somewhat surprising move, sophomore QB Jake Nelson was notified minutes before the game that he had earned the starting nod after a solid week of practice. Nelson played well, and completed 10 of 19 passes for 150 yards with no interceptions - despite the adverse conditions.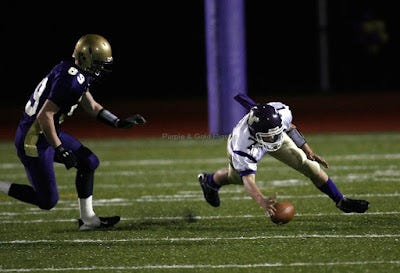 However, the final Viking drive ended after Nelson fumbled while under heavy pressure from blitzing Wildcat defenders.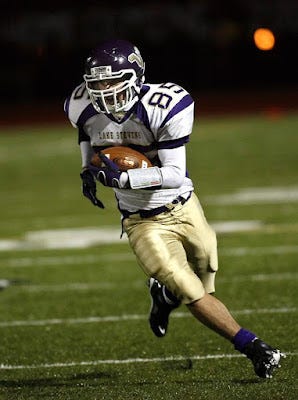 Sophomore WR Christian Gasca saw plenty of action, and pulled down a nifty 20 yard pass from Nelson in the fourth quarter.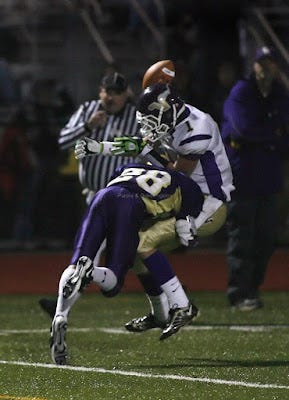 Junior WR Brandon Preslar led the Vikes with seven grabs. Here, he is walloped by a Wildcat defender, and a would-be completion was knocked free.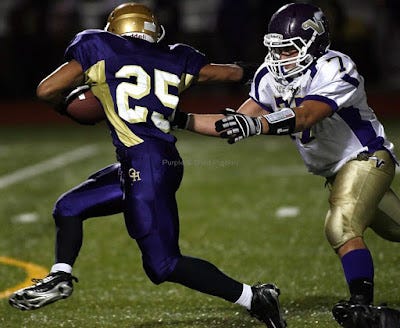 Oak Harbor RB Donovan Hunt broke free for a 96-yard touchdown reception in the third quarter - the longest pass play allowed in Viking history according to Hall of Fame statistician Mike Anderton.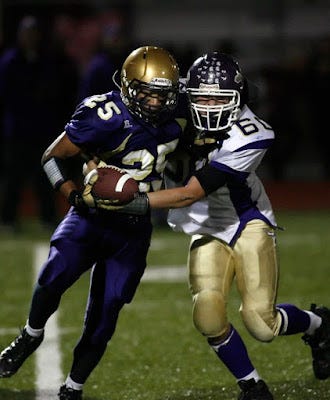 Senior DE Jake Bennett continues to play well on both side of the ball. Here, he nearly pressures Hunt into a fumble.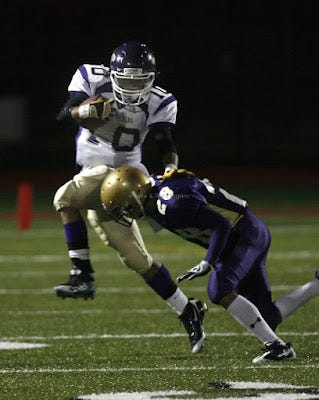 Sophomore Kevin Lanto saw his first significant varsity action, returning punts on special teams.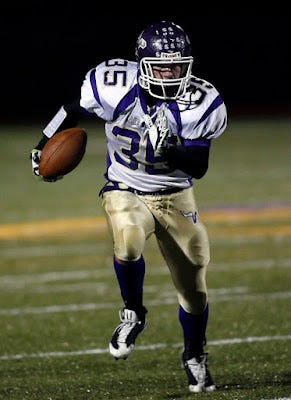 Junior Brandon Belcher, the Vikings' leading tackler, was inserted into the fullback position in the Vikes' jumbo formation during the third quarter. Belcher was a revelation, rushing seven times for 59 yards and a touchdown. Belcher's runs were punctuated by numerous broken tackles, and he often could be seen dragging would be tacklers down field for extra yardage. Previously, Belcher had been on the offensive depth chart as a backup wide receiver.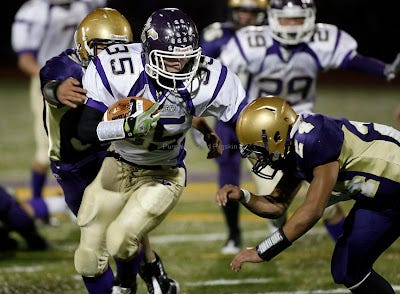 Belcher rumbled in from six yards out to put the Vikings on the board in the third quarter.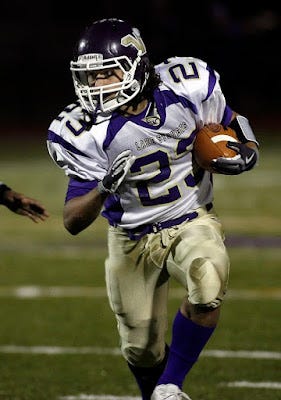 It was a gutty effort Friday from senior RB Brennan Frost. Frosty battled through a torn ACL, and had a season high with 17 carries. Lacking his normal blistering speed, Frost instead ran with toughness and used his great vision to find seams in the Oak Harbor defense. Frost had a 14-yard touchdown run and finished with 125 yards on the night, leaving him 155 short of the 1,000 mark for the season. All photos courtesy of Rob Carlson/Sportsmedianorthwest.com